I met Bono and The Edge yesterday in a total OMG moment.


The official story from u2.com

angelqn622 and I were outside the loading docks since about 2 pm and Bono and Edge arrived at around 4:15. Bono films us as he pulls up and continues to film the crowd. I ran over to where Edge and Bono were and Bono kept telling the crowd to hush. Finally he said: I'm making a film on "A Day in the Life of The Edge." What do you think of him?
HE'S FROM THE FUTURE!
Then Bono kept walking around filming and Edge got on a blowhorn.
Edge: Yes. Yes. Bono is here.
Everybody! "Where the Streets Have No Naaaaaaaaame, Where the Streets Have No Naaaaaaaaame, Where the Streets Have No Naaaaaaaaame, Where the Streets Have No Naaaaaaaaame!"
Then "BONO, BONO, BONO, BONO!"
Edge made us chant WTSHNN again and then left. He was the only one to shake hands cause Bono was holding the camera. Bono went down away from us (where I had been standing before) and was talking to some people. Then he came back on a golf cart and took some pictures with his police escorts. I told him to PLAY MOFO (the only words I could utter) and he waved goodbye.
Bono filmed me like three times. I may just die.






Bono arrives. Edge is in the background. He later climbed out of his window and waved to us! He's filming MEEEE


Evil Bono Grin!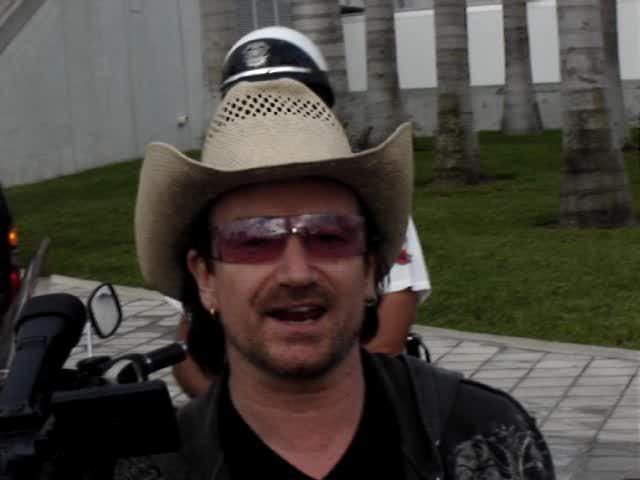 The Edge, deep in thought.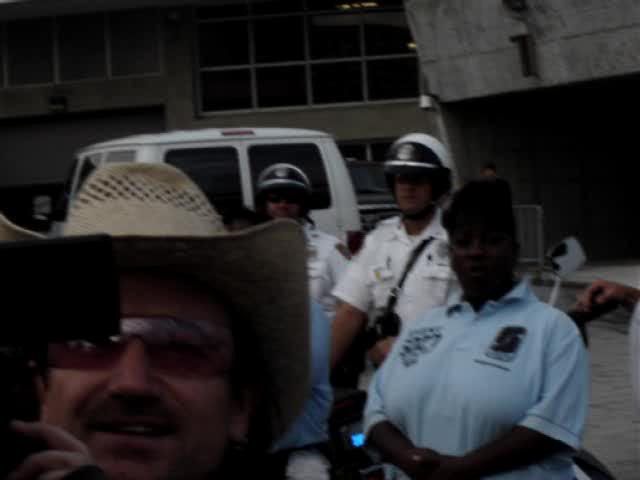 This is Bono filming MEEEEEEEEEEEEEEE.


Edge on the blowhorn.


Bah-no! Bah-no! Bah-no!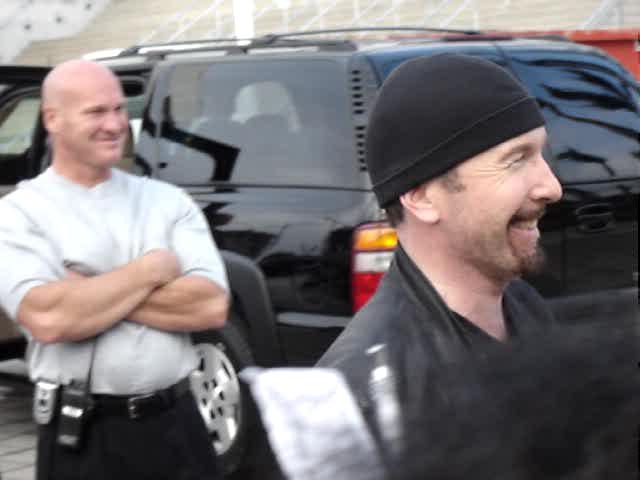 Look at that laugh!


Oh Edge, you are my most favourite.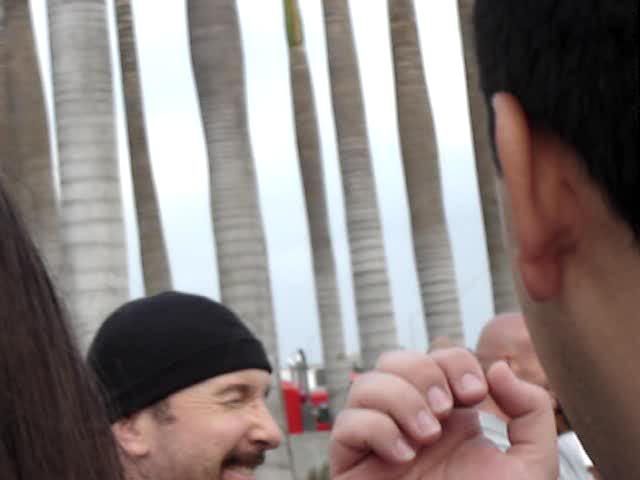 Look I capped him winking!! My favourite kind of Edge!


I get filmed again! XD


I thought it was a funny cap.


Claps away!


Aside from that the concert was fantastic. I had really really really bad nosebleed seats. I was about 10 rows away from the wall. But it was a cool experience to see the entire arena. I'm usually much closer. Oh well.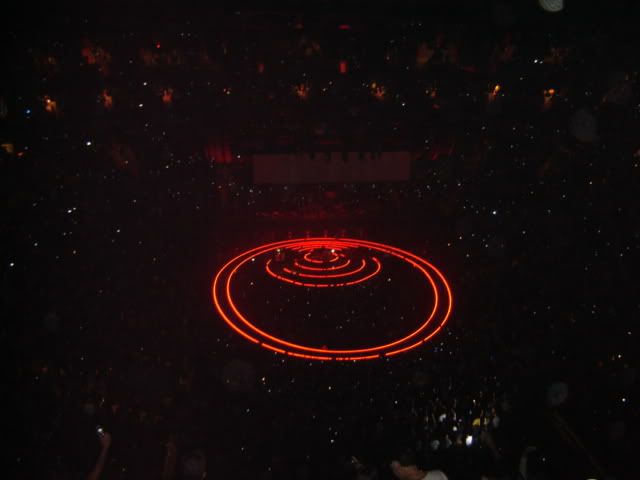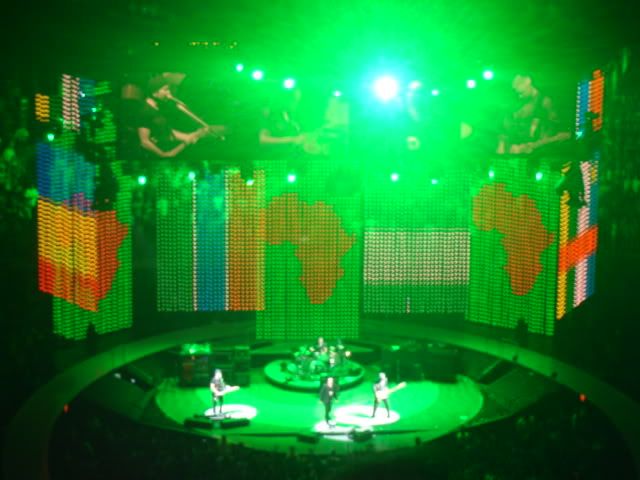 Hee, look for me at U2.com!
XD