*Whiej!*
I got my One campaign wristband today!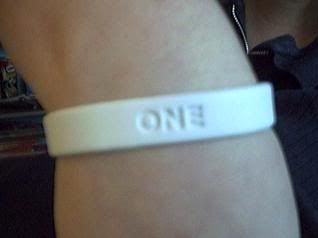 I'm happy :D It fits perfectly... I first had the orange respect2all wristband, but they only have adult sizes here, so it was very lose around my wrist, and when I threw a ball (at softball) I always threw away the wristband.... But this is a youth/woman size and it's much better
Hope to get my other U2 gear soon...