Here's some pictures of the Hartford show on Wednesday night... my friend and I were jumping around too much to get any really decent shots, but we were front row center along the ellipse, so they're not all bad. AND WE MET BONO. What a great nights, thanks boys!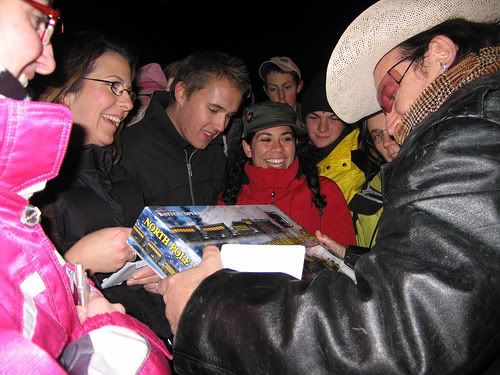 A photo taken by a woman from atu2.com during the meet and greet. I'm in the red, and my friend is next to me. We had heard about Bono's speech in Boston two nights before, when he said that Edge wanted a train set for Christmas, so we found one during the afternoon and bought it for him as a joke. We wrote a card along with it and Bono LOVED it. He kept laughing and saying, "That is really really cool".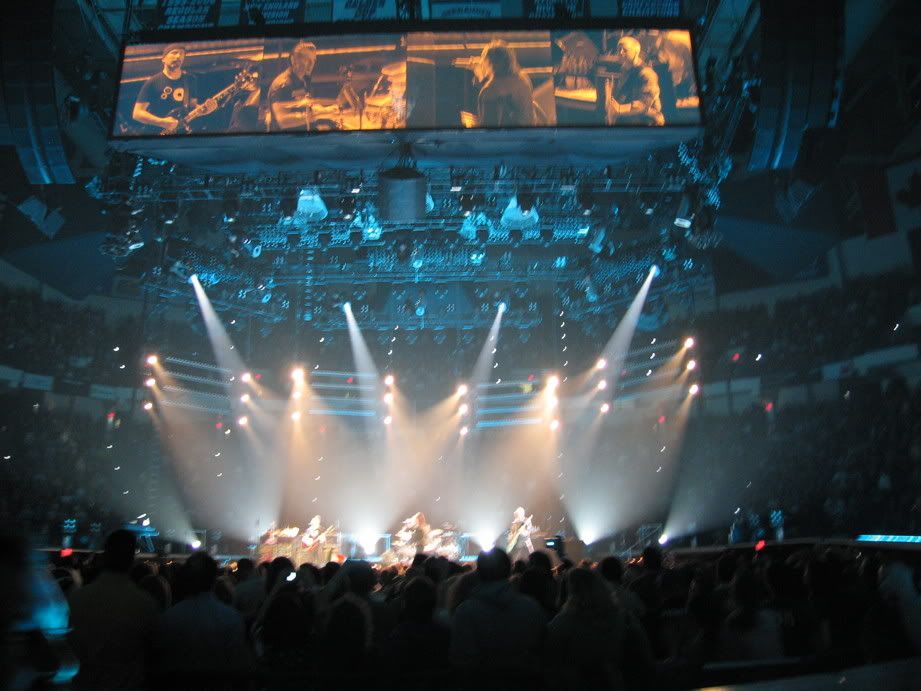 The stage set up...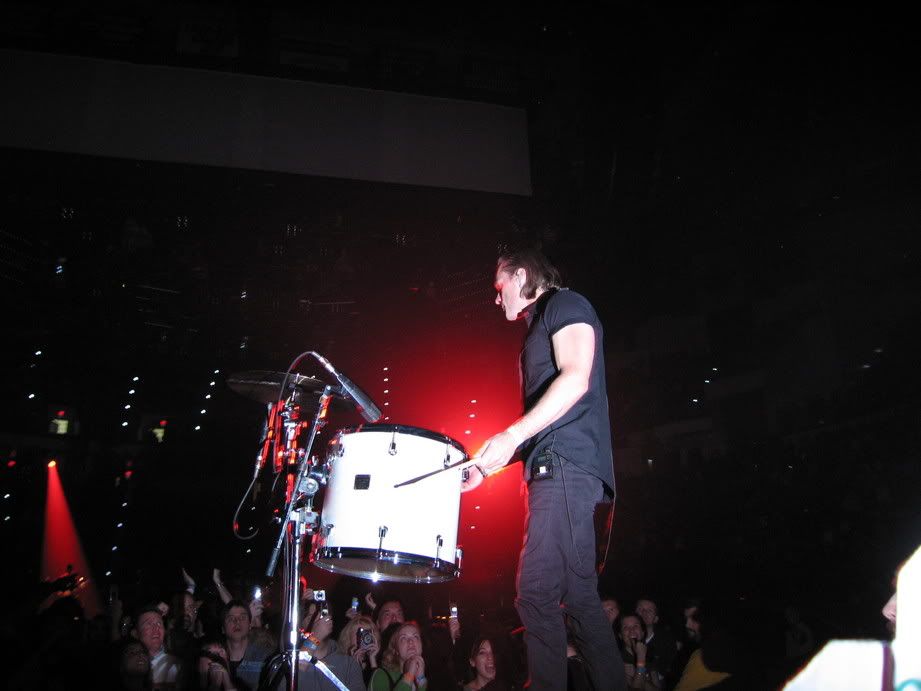 Larry, during Love and Peace or Else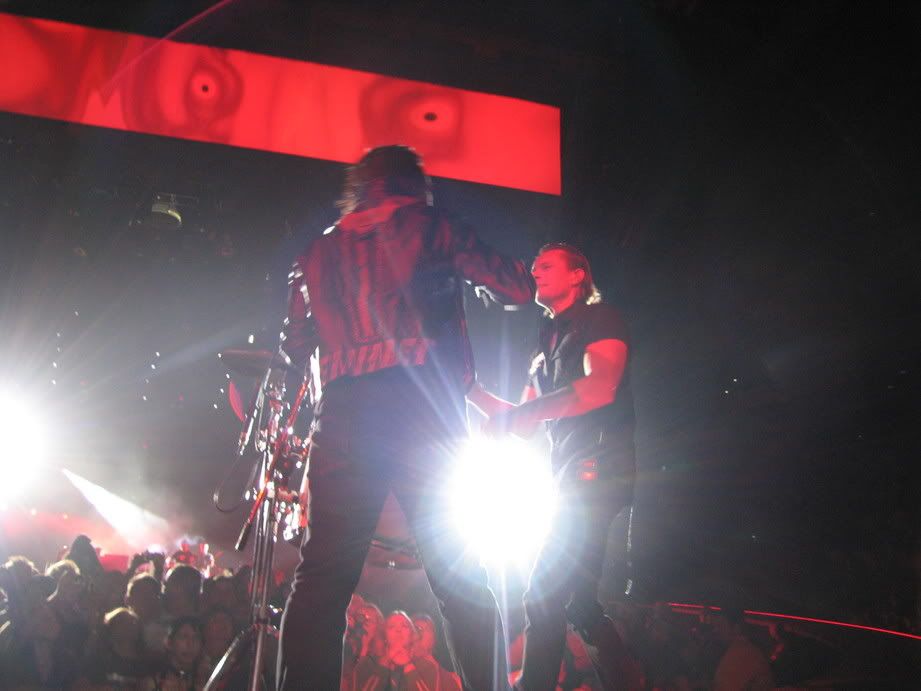 Bono with Larry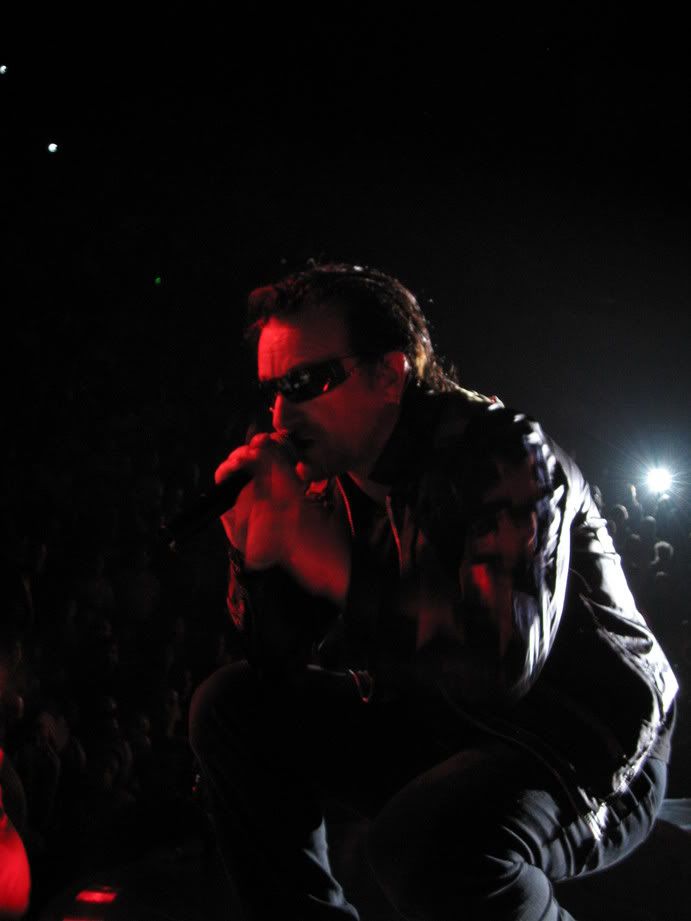 Bullet the Blue Sky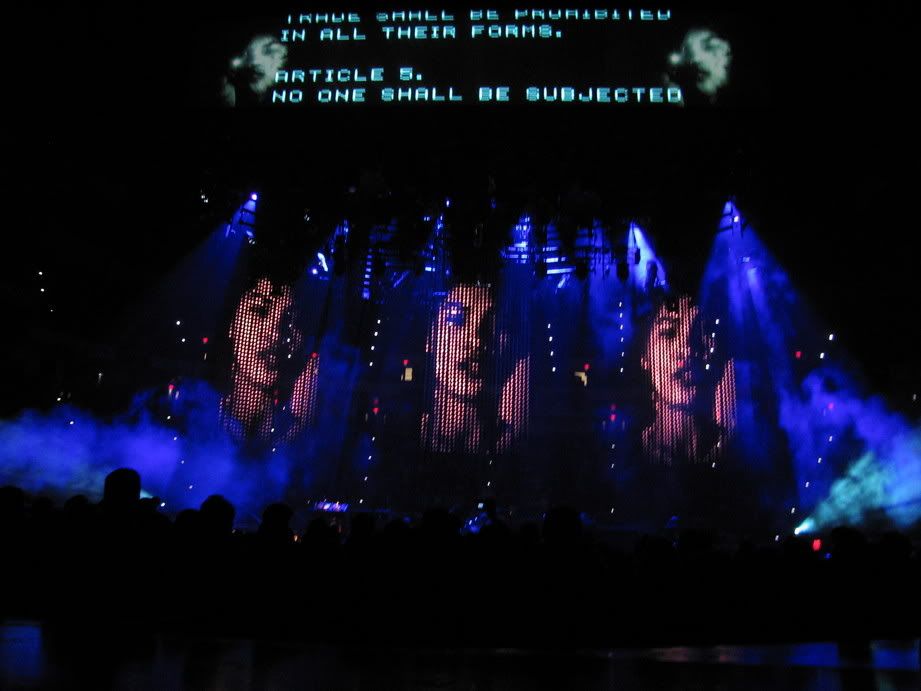 Human Rights bit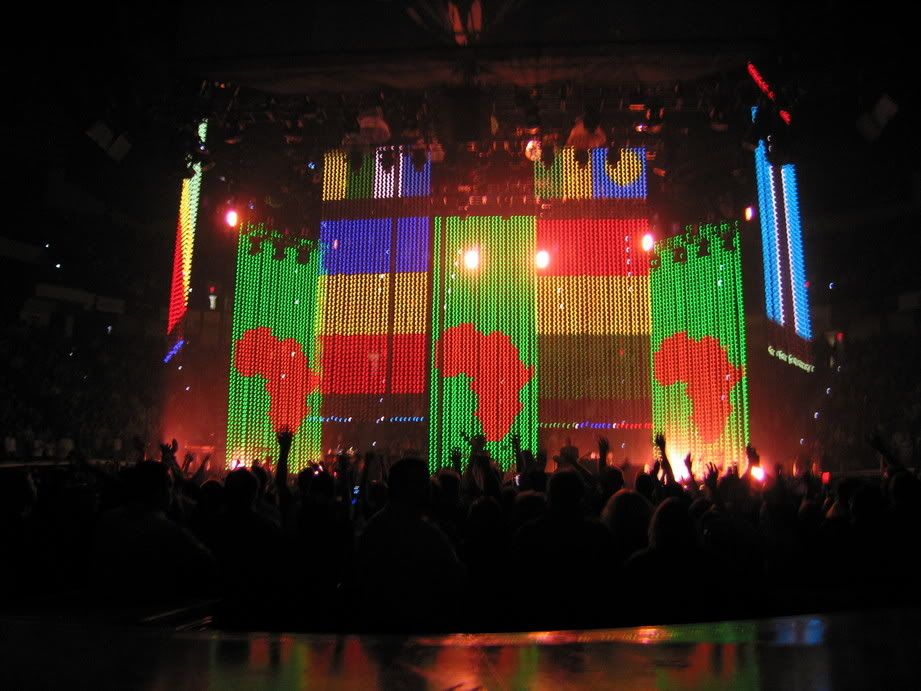 Where the Streets Have No Name... I think. lol.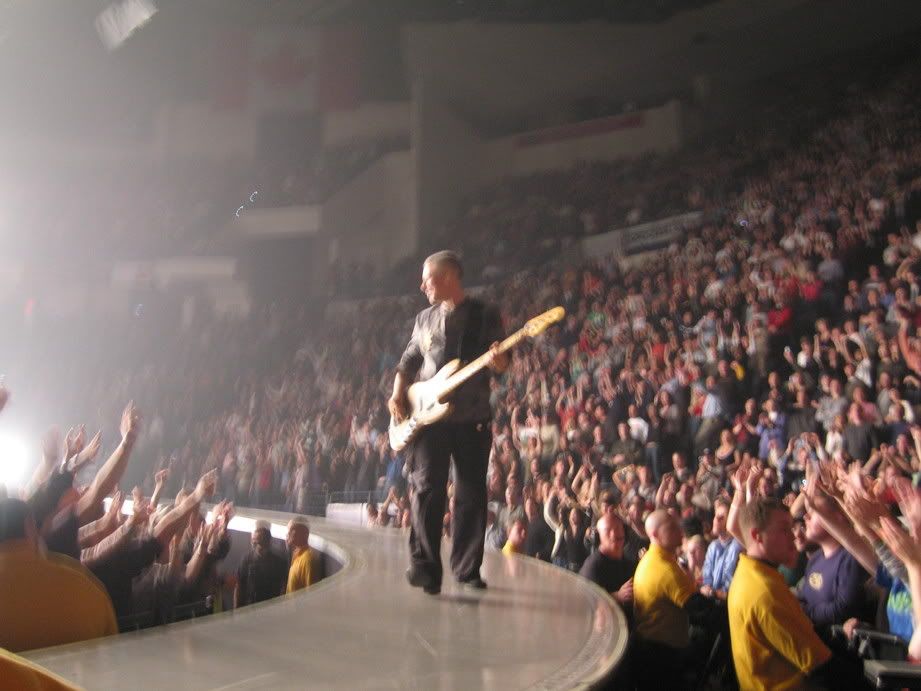 Adam working the ellipse



Adam and Bono.. two seconds after this photo, Bono drapped his arm around Adam and gave us the peace sign and they both smiled at my friend and I. I think Bono must have recognized us from the meet and greet, which completely made my night.