My husband and I were lucky enough to be at the Portland show last night and it was everything we were hoping for...and more. What an awesome show! Probably the best I've been to.

My husband used the new digital camera for the first time and didn't realize it could do video snippets, so we have a few he took accidentally that are mostly static because the camera was in his pocket (heh heh!), but he also got some great pictures that I'd thought I'd share.

Like Bono with no sunglasses!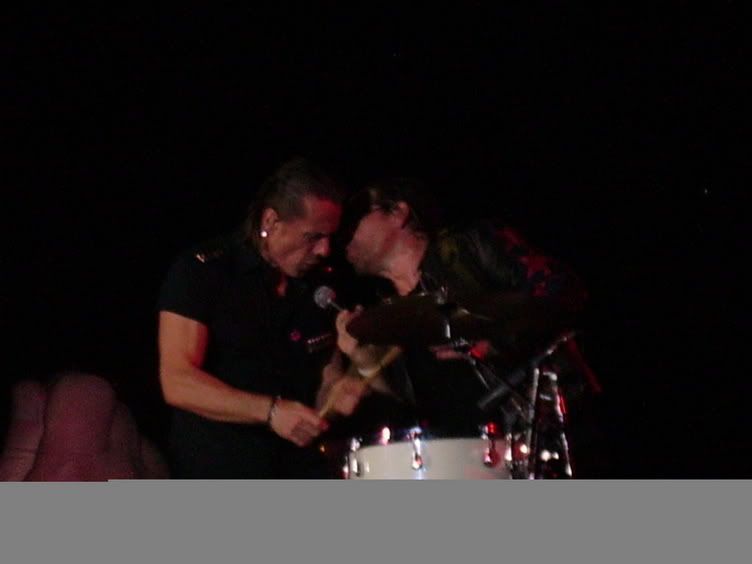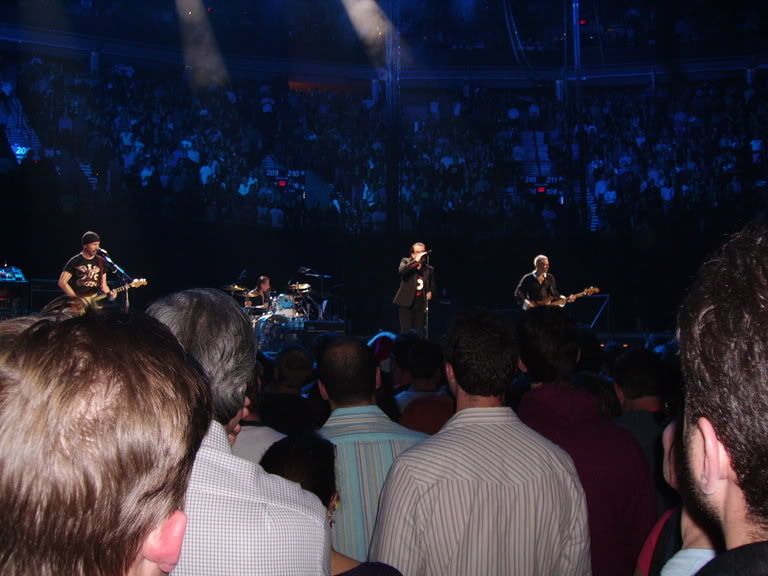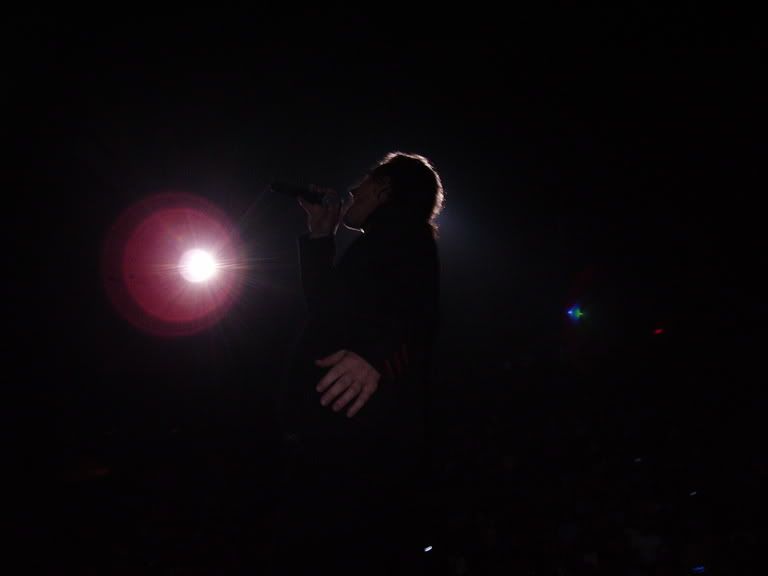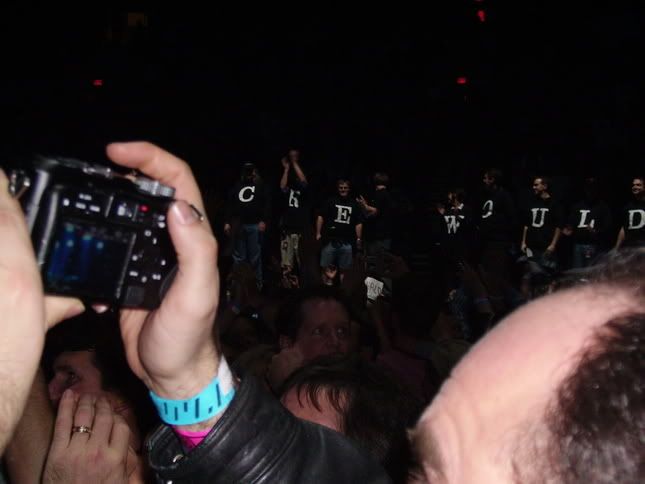 Towards the end of the show the crew donned lettered t-shirts that spelled out "The U2 Crew would like to thank Edge, Bono, Larry and Adam for a great 2005". When the band came back out to perform an encore they seemed quite surprised, pleased and touched.



When I'm able to process this a bit better I might make some more comments about it, but for now I'll just say what a band! What a night! They really are the best in the world.