If U2 still haven't found what they're looking for, maybe they should visit the Wal-Mart in my city.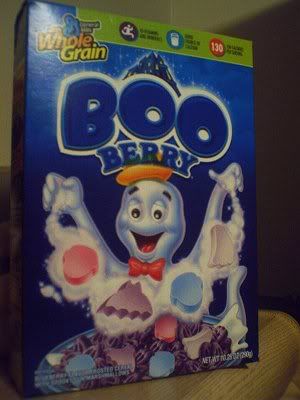 Tomorrow morning, I shall eat a bowl of it, while listening to the song. Because I am lame like that.

In case you don't get it, when U2 were on Late Night with Conan O'Brien last October, The Edge did a "In the Year 2000" skit with Conan, in which The Edge stated "In the year 2000, U2 will reveal that we wrote the song 'I Still Haven't Found What I'm Looking For' after we went to four supermarkets looking for Boo Berry cereal."