I was going through an old U2 photo album today and scanned the goofy photos of me and Bono, back when I met him in March of 1992. It was a rainy, humid day in Atlanta, so of course my hair looks like a mushroom cloud.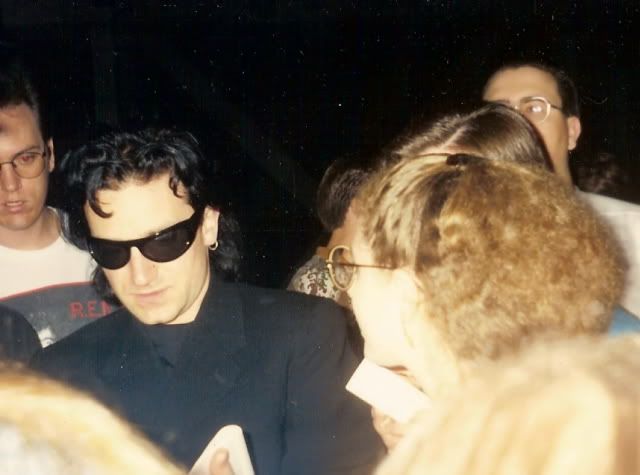 He was signing a fanzine called Sing No More. That issue included me and my friend as "U2 Fans of the Month" - how embarrassing.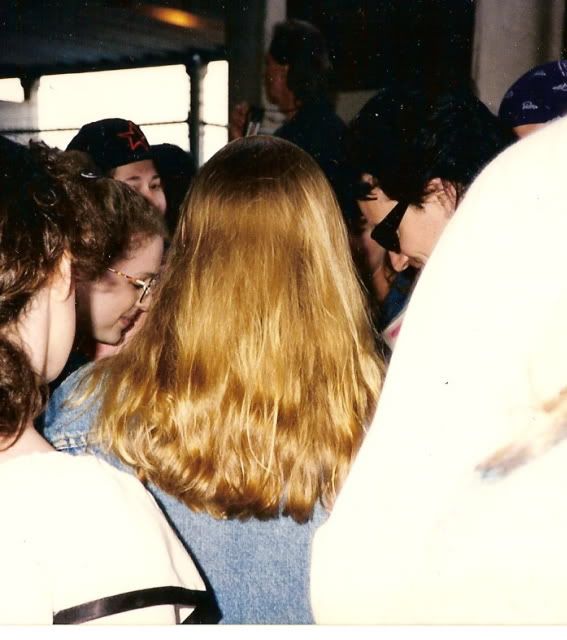 Another weird shot. It still freaks me out though, that there's me and Bono in the same photo. Can't believe it was so LONG ago!

Anyone else have fan photos to share? I'd love to see some!