Then I have some info for you if you're going General Admission. This is the same info I posted on the Zootopia forums just now, so if you saw it there there's nothing new here for you.

Just a little background for you. I live right near QSAC stadium and with a small group of obsessed tightly focussed fen have been staking out the set up and rehearsals over the last few days. U2 have been amazingly open and tolerant about this and have spent a lot of time giving autographs and photo ops. We also had the opportunity to talk with Scotty, who is U2's head of venue security and full of awesome. He's given us a bunch of info on the arrangements for the night, which I'm sharing around to help things go more smoothly.



Alrighty then... This is what I can remember from the big chat we had with Scotty on Friday night. If anyone knows any different, please say so. I am not affiliated with U2, their management or QSAC in any way and this is just to help folks out who haven't had the same contact that I have. If it turns out to be wrong, I'm sorry, but obviously I'm not going to be privy to changes or refinements in procedures that occur.

Remember, there is no substitute for your own commonsense and paying attention to what the officials tell you.

Having said that... here's what I have:

When you arrive at the main entrance to the stadium, head around to the left and follow the arrows.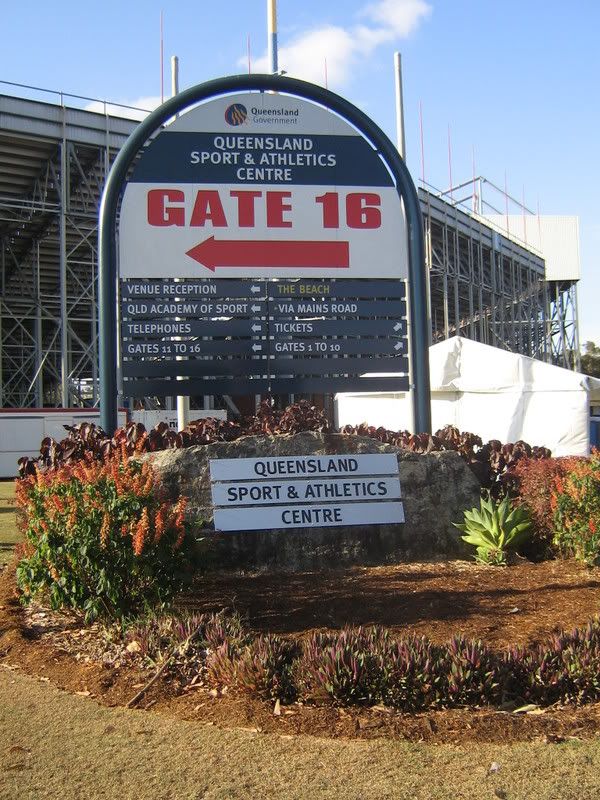 Then you'll pass through a gate at the secondary oval on the left and be waiting here: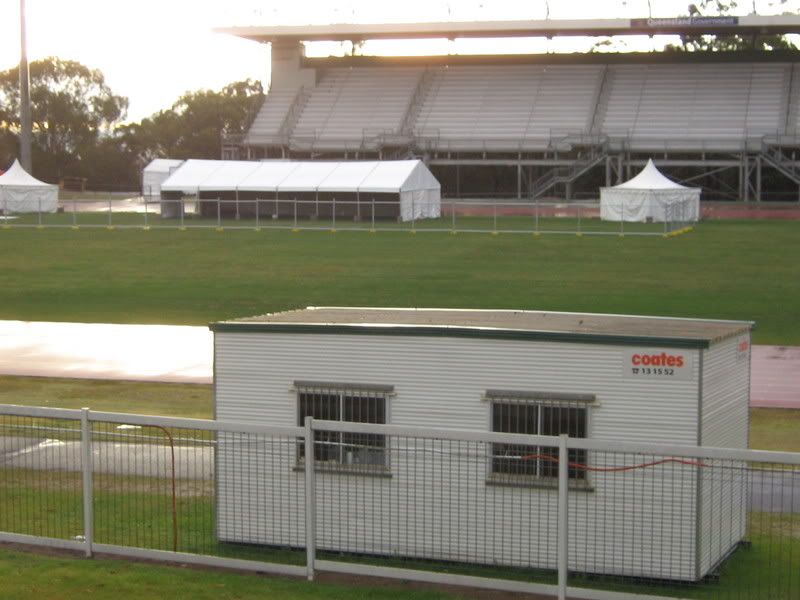 There'll be food, loos and merchandise available. You may bring non-professional cameras (those without detachable lenses).

At the allotted time, you'll be directed into the stadium through this chute: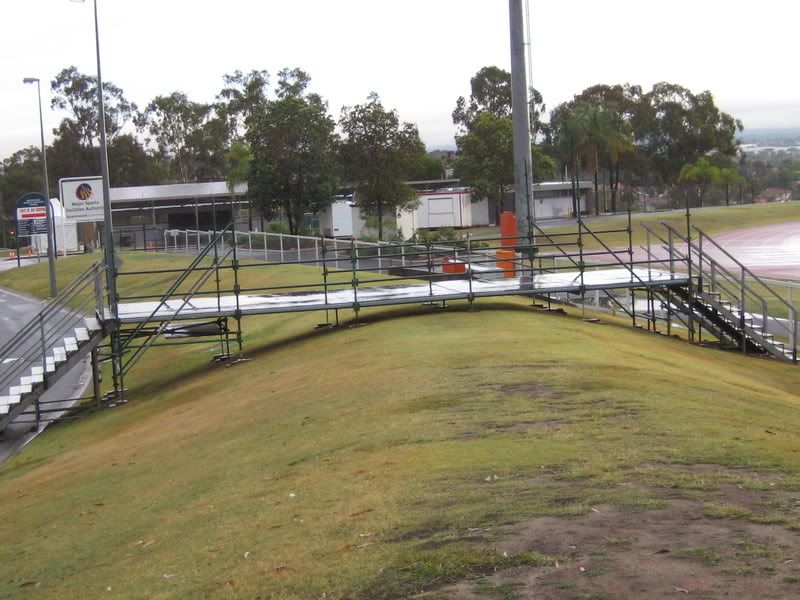 If you're one of the first 2500, you'll be on one side of this barrier: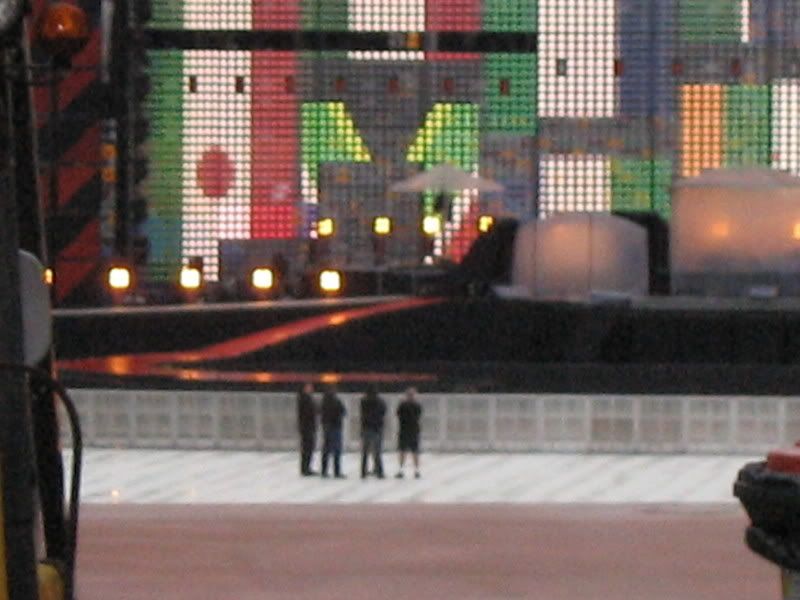 Otherwise you'll be behind these four guys are standing.

Either way, you'll have an awesome time as long as you're sane and sensible and listen to security. Life's too short to act like a dick.