It's my U2 Anniversary.

On December 10, 2005 I saw U2 in Cleveland.
It was one of the best nights of my life...

the night I met Bono and the Edge!! :)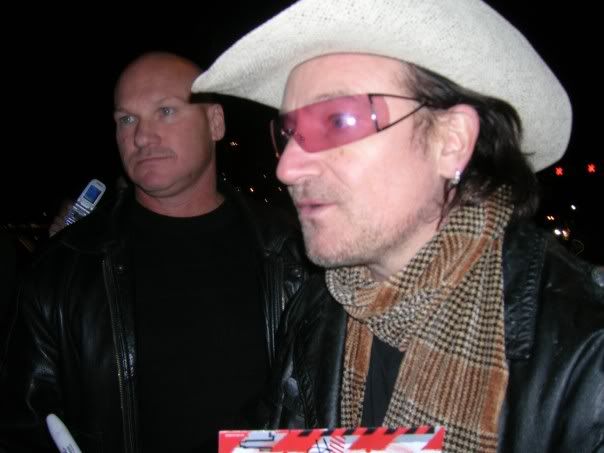 And he held my hand, looked me in the eye, and said, "It's nice to have you here."
I still melt about it from time to time. :) Can't wait to go to another concert. Can't wait for a new album.