Most Played U2 songs @ 03:43 pm
reecord2
:
I'm currently feelin: awake
Hey guys, I thought of something fun we could do every now and again, and that's see what our most played U2 songs are. I'm sure other programs count your plays, I use iTunes in particular and I will start us off! Also gonna do my iPod, seeing as how I listen to an awful lot more of music on that.
I screencapped cause I'm too lazy to type, but obviously you can do it however you want and list however many you feel like. :-)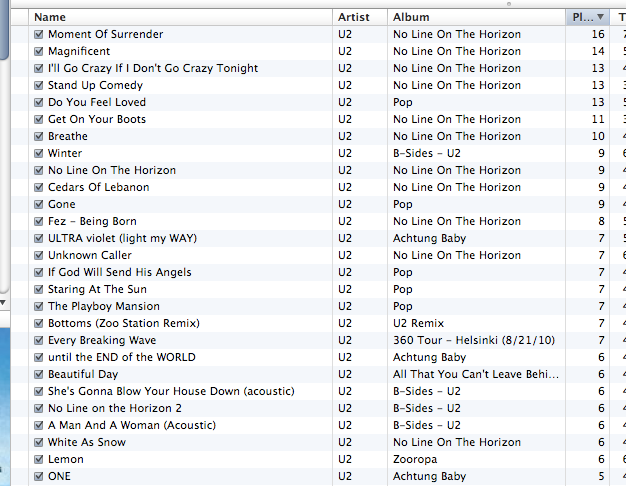 iTunes.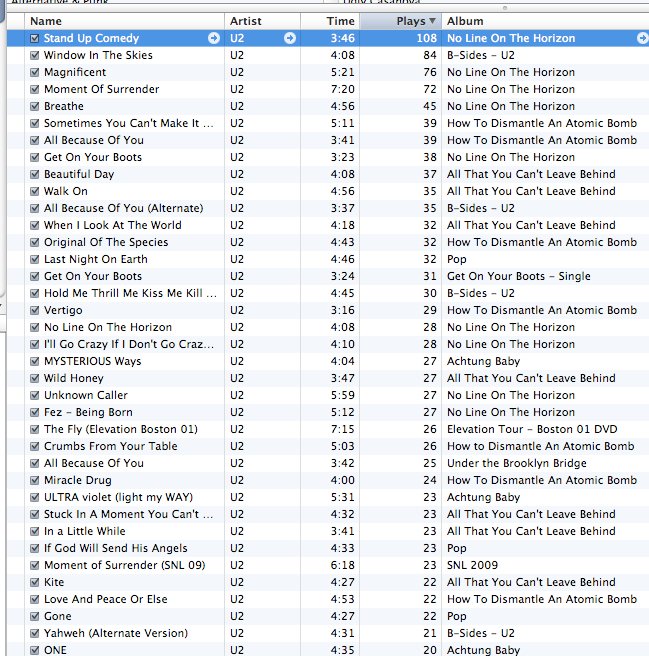 iPod. No, not mad at all Stand Up Comedy hasn't been played live yet! >:-(