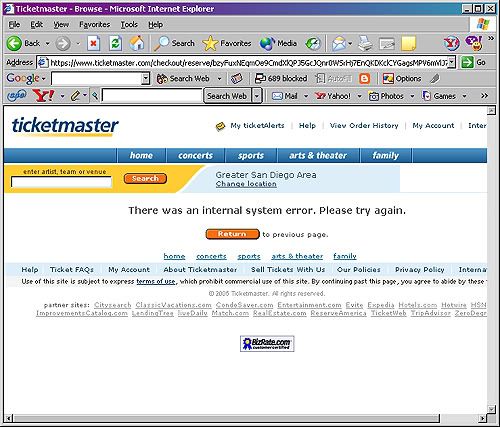 I was eventually taken to a page that told me I could buy the $160 tickets. I stared at the screen for maybe 20 seconds and said, "Fine."
I clicked on "continue" and was told that I took too long (The screen said I had 2 minutes), and my tickets were released. Now none of the California venues have any pre-sale tickets left.

I'm kinda sad, as I will be out of town when the normal tickets go on sale. Ok, I'm angry. Last time it was easier and faster, and I had dial-up.

Frick!